By Ana Cristina
9 Reasons Why Pet Parents Can't Get Enough of This All-in-One Grooming Kit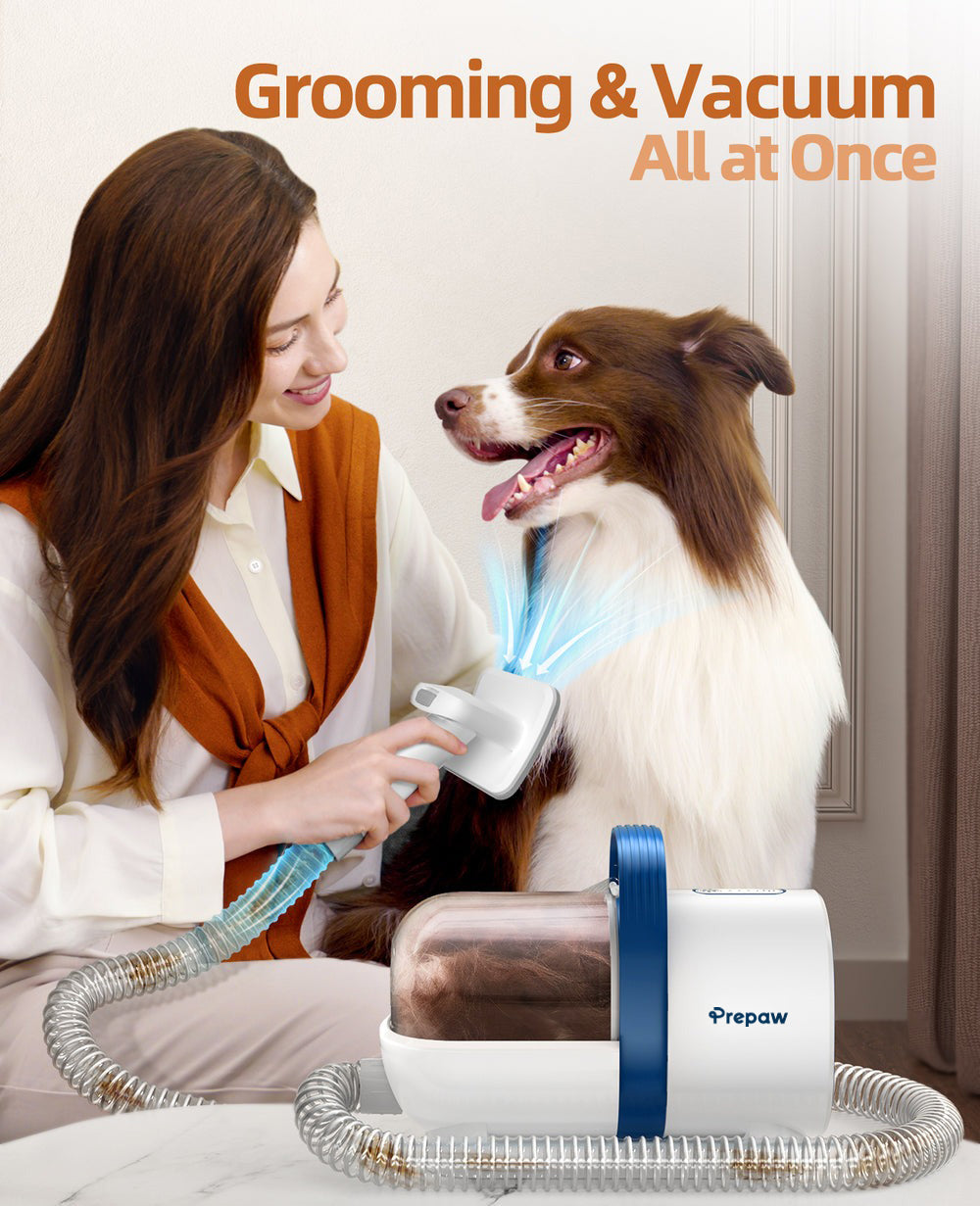 1. It's The Most Convenient Way To Keep Your Pet Groomed
Grooming is an essential part of pet care that helps to maintain their health and appearance. But it can be time-consuming and stressful, especially if you're always on the go. Prepaw's all-in-one grooming kit offers an easy and efficient way to keep your pet looking and feeling their best​.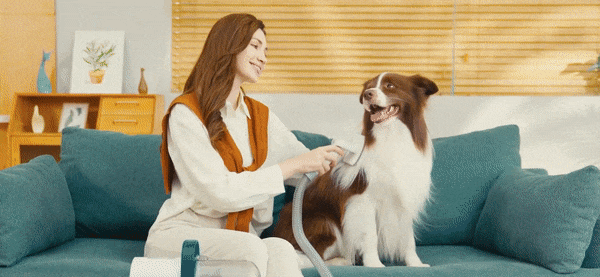 2. Luxury Grooming at Home, Not Expensive Salon Visits
With Prepaw, you're a pet groomer first, but without the high salon costs. We understand the hassle of scheduling and paying for expensive grooming appointments. Prepaw's all-in-one grooming kit is a premium, cost-effective solution that delivers stunning results at a fraction of the cost​.
3. It's a Powerful Stress-Relief Tool for Your Pet
Prepaw is designed with a low noise level of 60 dB, ensuring a peaceful grooming experience for your pet. Now, you can groom your pet without causing any disturbance or anxiety, making it a stress-relief tool for both you and your furry friend!
4. Effortlessly Maintain a Healthy and Tangle-Free Coat
Prepaw's all-in-one grooming kit includes a grooming brush, deshedding tool, electric clipper, dog paw trimmer, dog nail grinder, nozzle head, and cleaning brush. This comprehensive package provides the tools necessary to maintain a clean, healthy, and tangle-free coat for your pet.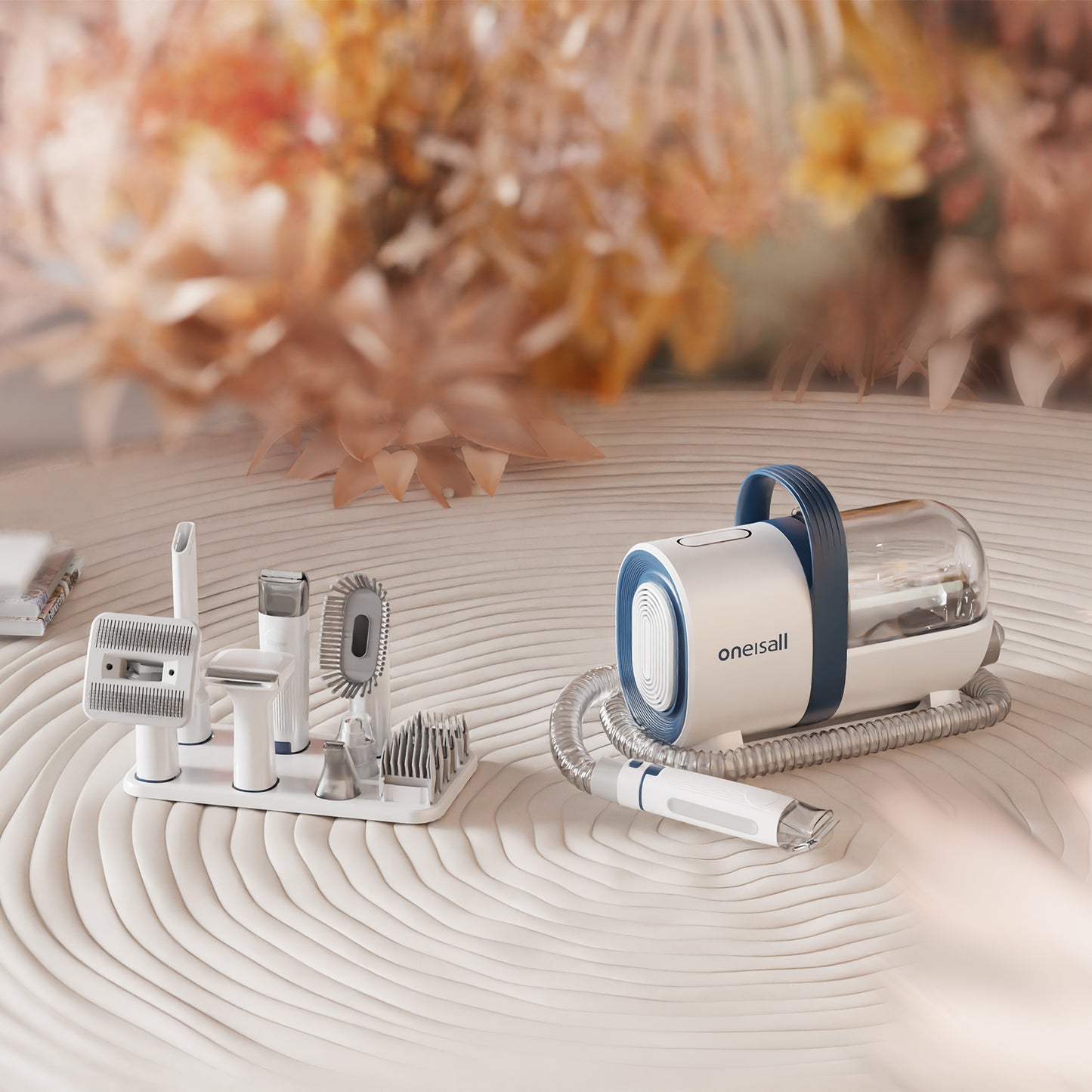 5. It Helps Control the Mess and Keep Your Home Clean
Prepaw's built-in vacuum sucks up all the hair during grooming, reducing the mess typically associated with at-home pet grooming. The nozzle head and cleaning brush attachments can also be used to collect pet hair from carpets, sofas, and floors, keeping your home clean and hair-free.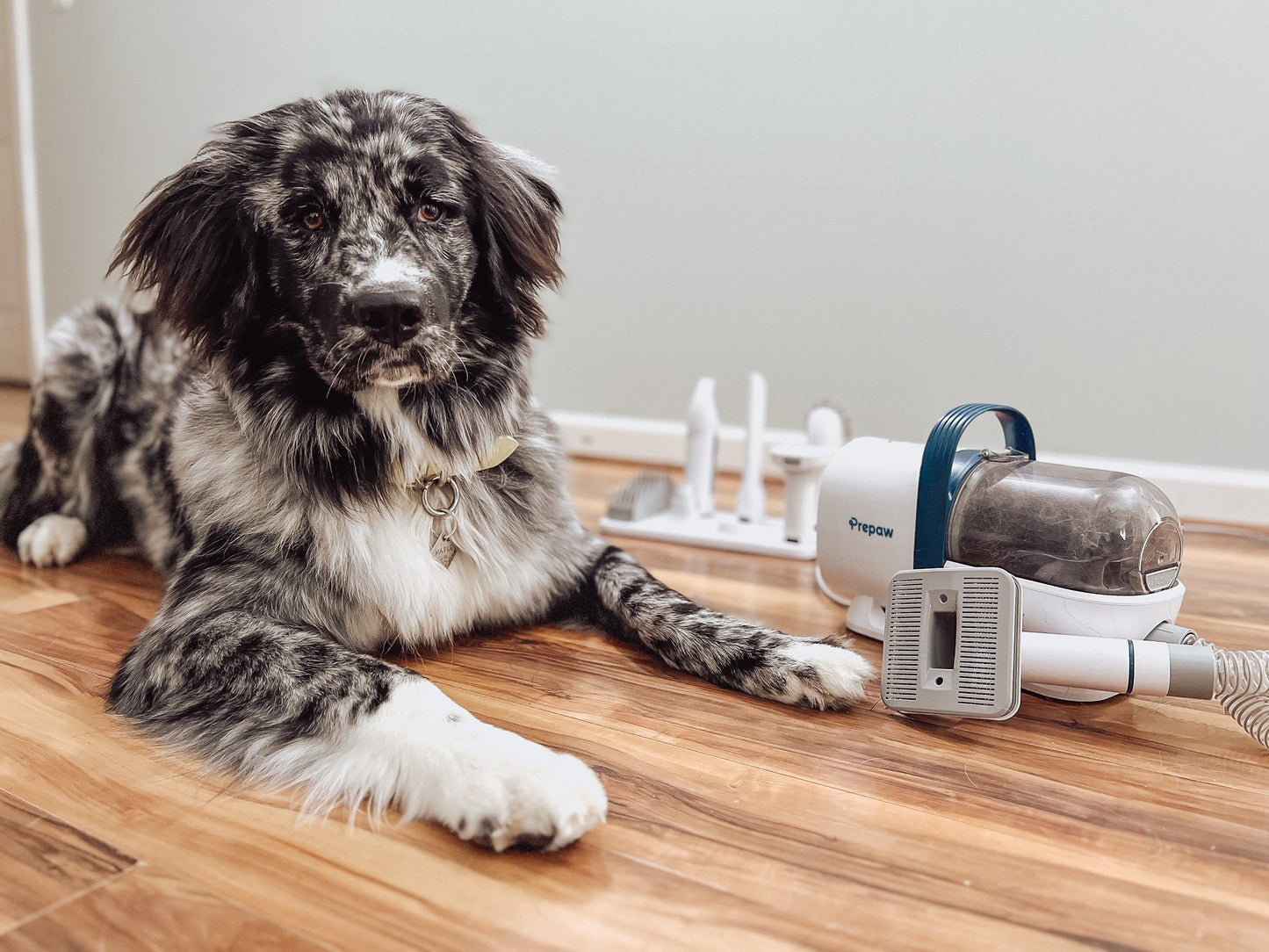 6. Goodbye Pet Salon Visits and Hello Freedom
Prepaw provides flexibility for pet grooming. You can use the clippers, paw trimmer, and nail grinder separately without connecting them to the vacuum hose, offering you the freedom to groom your pet anywhere.
Shop Now - Limited Time Flash Sale!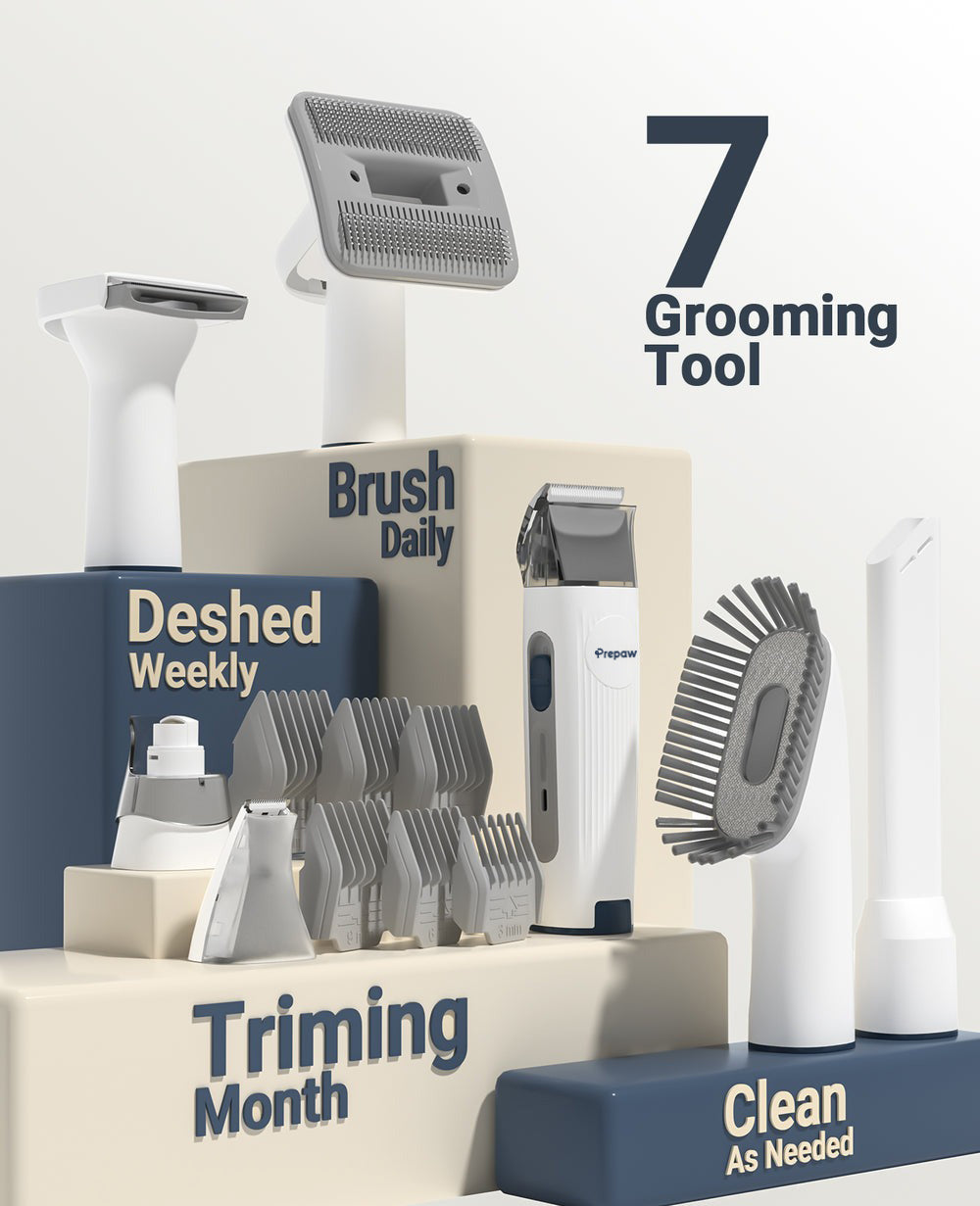 7. It's Ultra Affordable
We understand that grooming appointments and individual grooming tools can quickly add up. Prepaw offers a cost-effective solution with a single, comprehensive package that caters to all your pet's grooming needs.
Shop Now - Save Up To 40% OFF!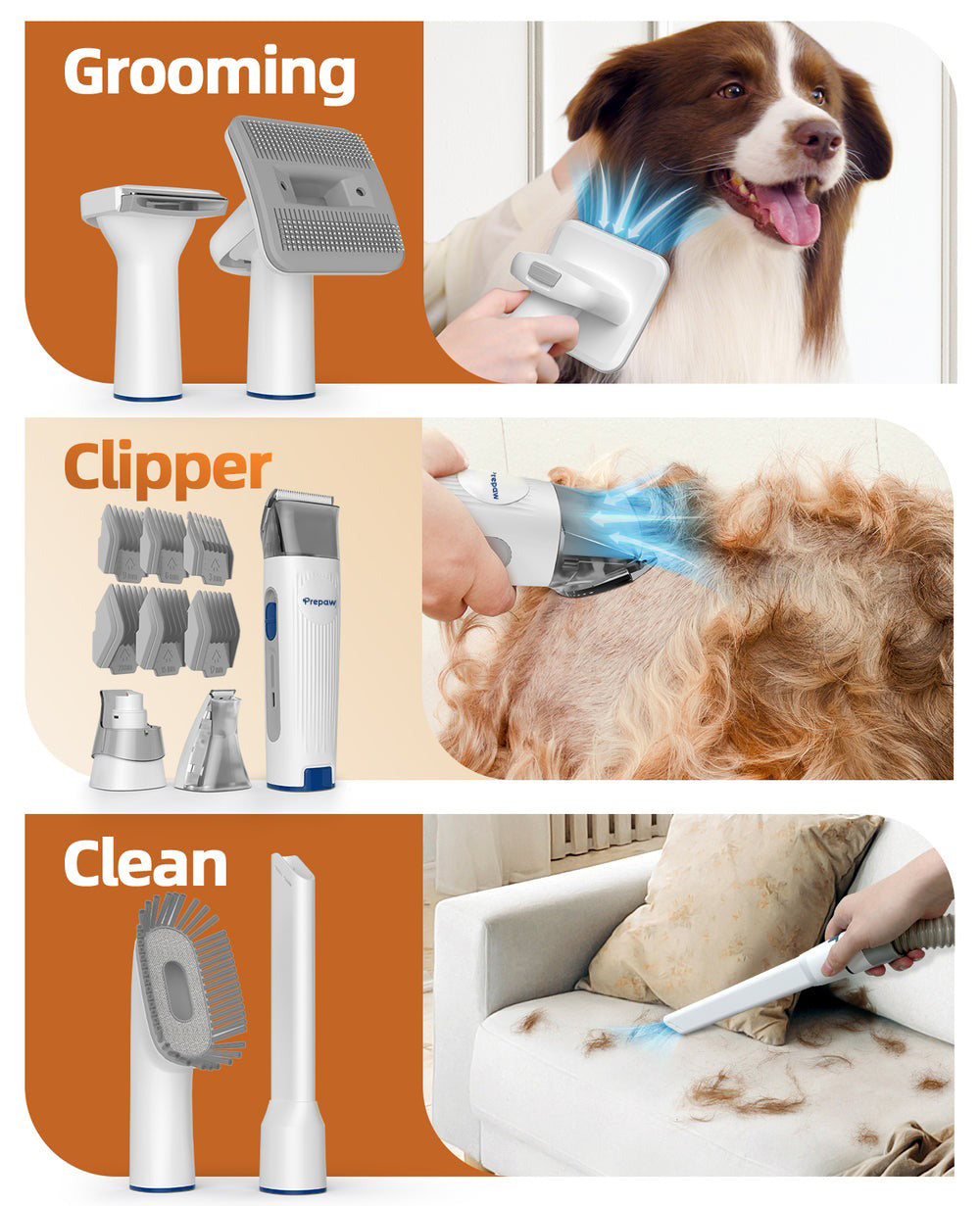 8. It's Almost TOO Easy
Pet grooming should be made easy and accessible. No more scheduling grooming appointments, no more stress. With Prepaw, grooming takes a few minutes to simply brush, comb, trim, or grind your pet's hair, and you're done.
Shop Now - Limited Time Flash Sale!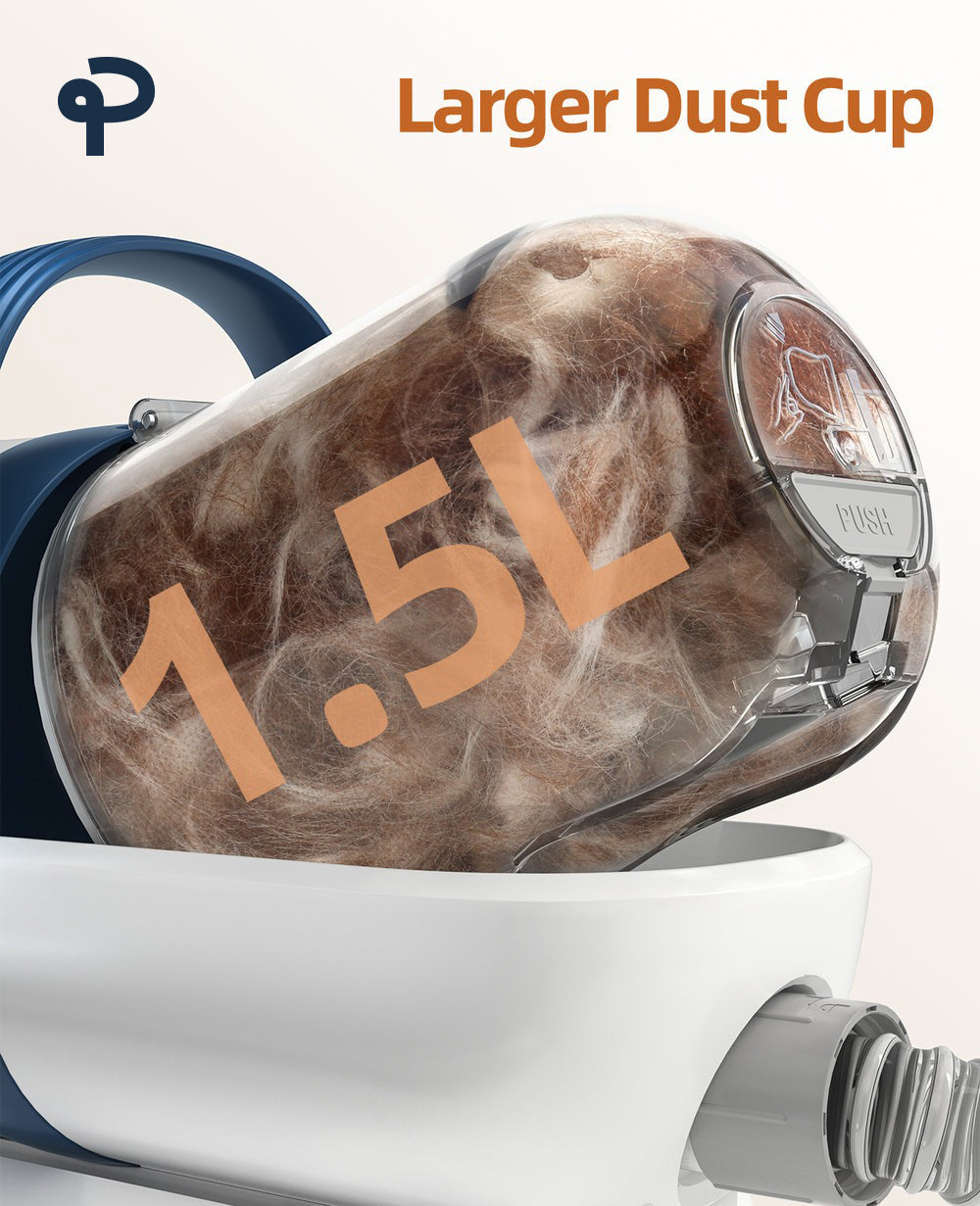 9. Unbeatable Money Back Guarantee
If you're not satisfied for any reason, our "Love It Guarantee" covers you with a 100% refund – even if the kit is completely used! Satisfaction is personal, so the only way to know for sure is to give it a try!
Over 8,685 pets and their parents have already fallen in love with Prepaw. Isn't it time you joined them?
Shop Now - Save Up To 40% OFF!